Code Camp @ St Teresa's School
Before School Programme!
Term 3
From Tuesday 8am – 9am (1st Aug – 19th September)
Cost:

$200 for 8 weeks (6% Discount for Siblings)

CodeCamp allows boys & girls to develop 21st century skills in a fun and action packed & agile environment. We help develop confidence & initiative through design, creativity, solving problems & collaboration.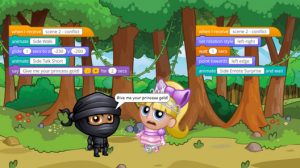 Students get to code games, work with robots & drones as well as design, invent & create prototypes to solve real world problems with electronic building blocks.
We are holding an exclusive 10 week programme for 'St Teresa's School Students Only' at a special price of $200 for 10 sessions.
Our Programmes – Suitable for Ages 7 – 17
Drones 101
Using a combination of interactive lessons, concept explanations, videos, puzzles, and DIY projects, Drones 101 teaches students to write programs that control drones. The coding activities build and reinforce STEM(Science, Technology, Engineering & Math) skills in geometry, art, math, and science.  All student work is automatically tracked and assessed, and we're able to monitor their individual progress and concept mastery charts.
Robots 101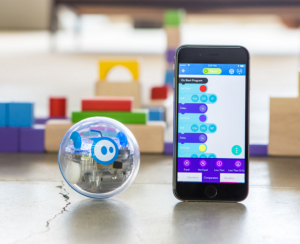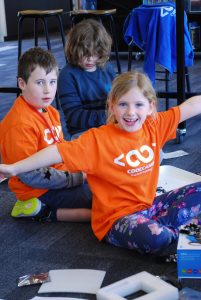 Coding & robotics is a fun & engaging way to teach kids to become process thinkers and problem solvers.  They don't have to be engineers or programmers, but the objective of this programme is to help them understand how easy & fun it is to solve problems and empower them to create things.
Advanced Ninja
For those students wanting to advanced into more serious coding or web development, we have text based coding courses designed to be fun and productive. Students will learn the fundamentals of HTML/CSS & a text based coding language. i.e. Python, Ruby or Swift.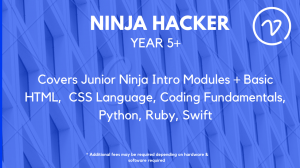 ---
Enrol Now!