Join the Fast-Growing Tech Industry with Our Coding School
Our holiday and after-school coding school offers a flexible and rewarding career opportunity for anyone looking to make a difference in the lives of young people. Whether you're a teacher, retiree, or programmer, you can join the fast-growing tech industry and gain personal growth and fulfilment. With the help of our cutting-edge AkoVerse app and its AI personal assistant PAIGE, you can run your region with ease while impacting the future of our digital world.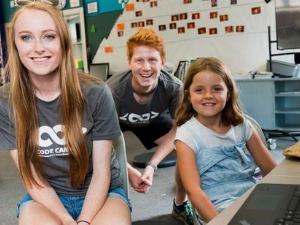 Running a coding school is not just about teaching others, it's also about personal growth and fulfilment. You will have the opportunity to work with a diverse group of young people and adults, helping them to develop the skills and confidence they need to succeed in today's digital world. You will be part of a community of like-minded individuals, working together to shape the future.
If you're looking for a great lifestyle and income with a super low start up costs contact Peter on 021 713714 or click here to go to our new website for more information on our licensing program.